Yukon River Fish & Culture Camp
September 17-23, 2018, some students and adults from AGSD and YKSD came together to work, learn, and play along the shores of the Yukon River.
Summer Camp for Educators - 2018
Teachers from AGSD and YKSD enjoyed some quality collaboration, discussion, and activity time together at Twin Bears campground in August 2018. Topics ranged from A-CHILL lesson plans, learning about the Iditarod Sled Dog Race's curriculum taking turns skijoring with dogs, and a variety of other locally and culturally relevant educational opportunities demonstrated by our fabulous presenters.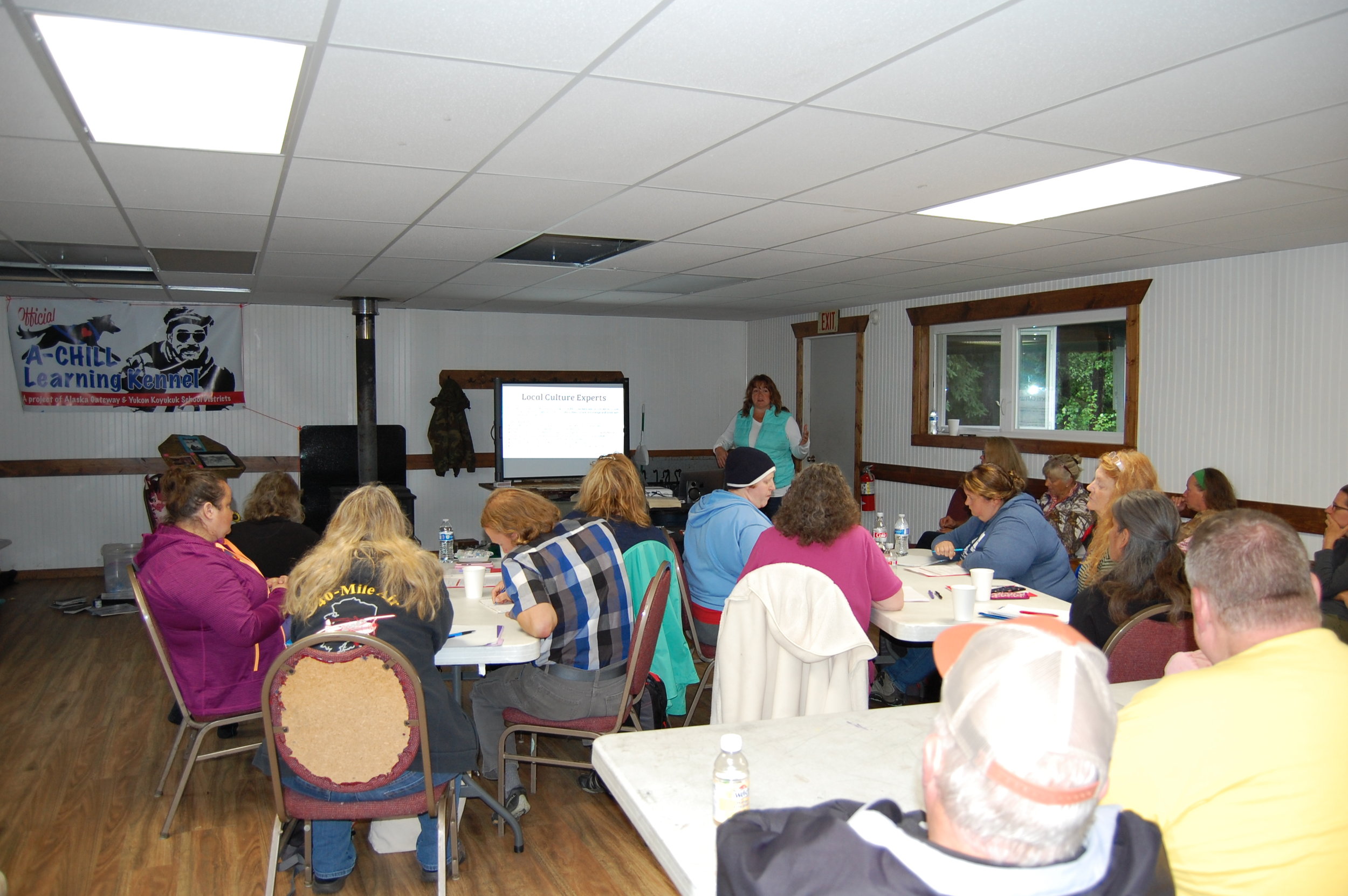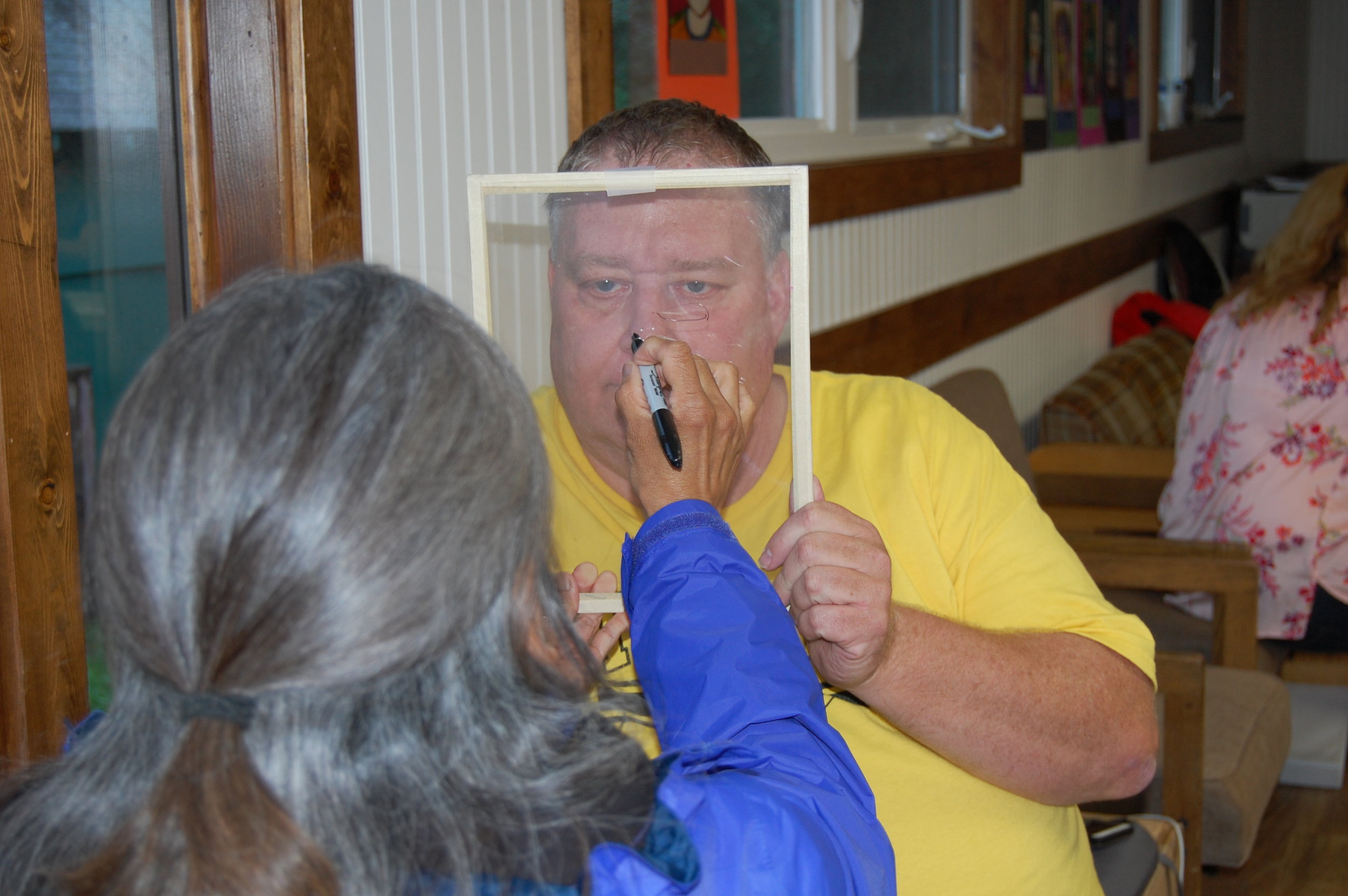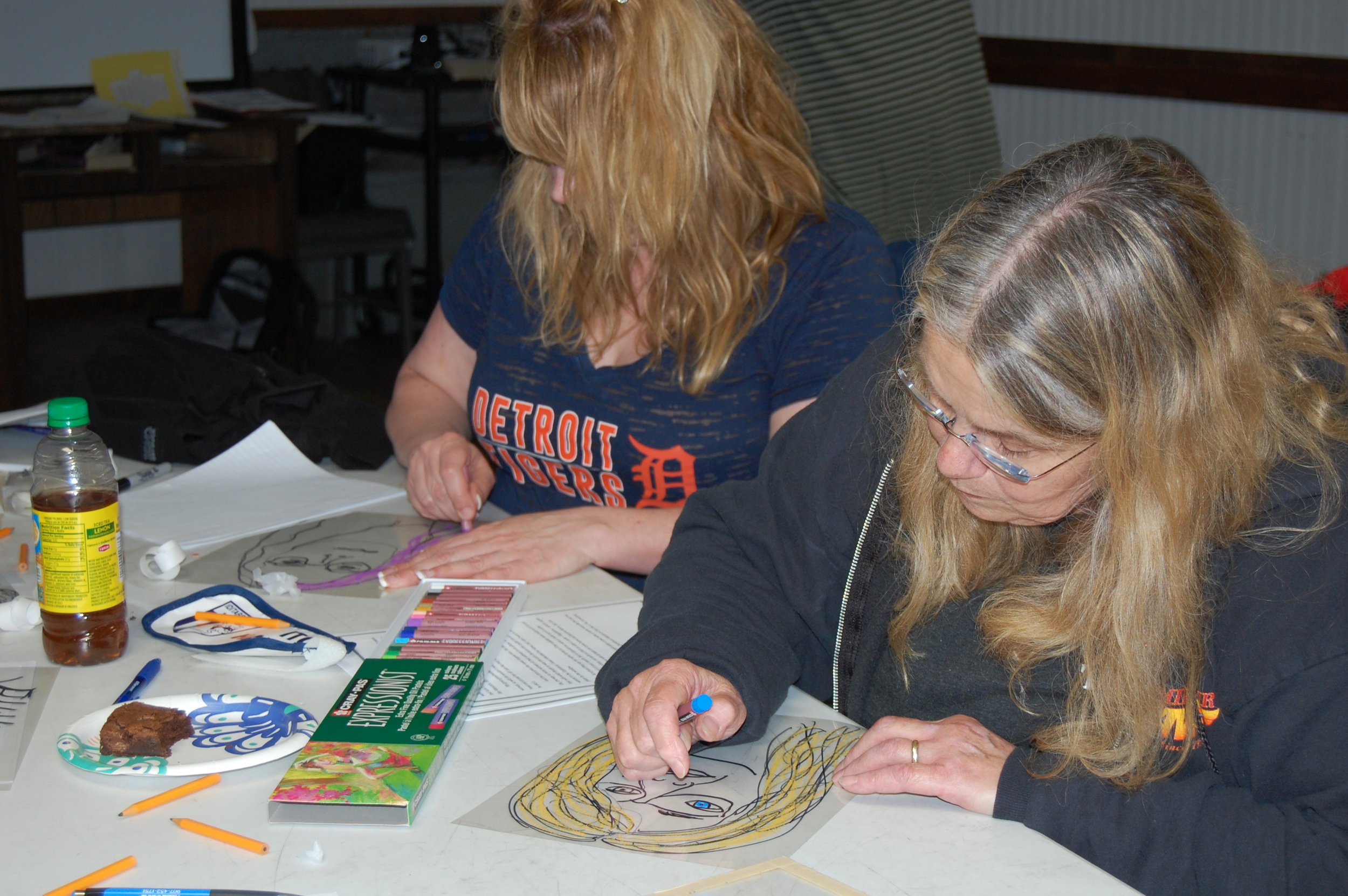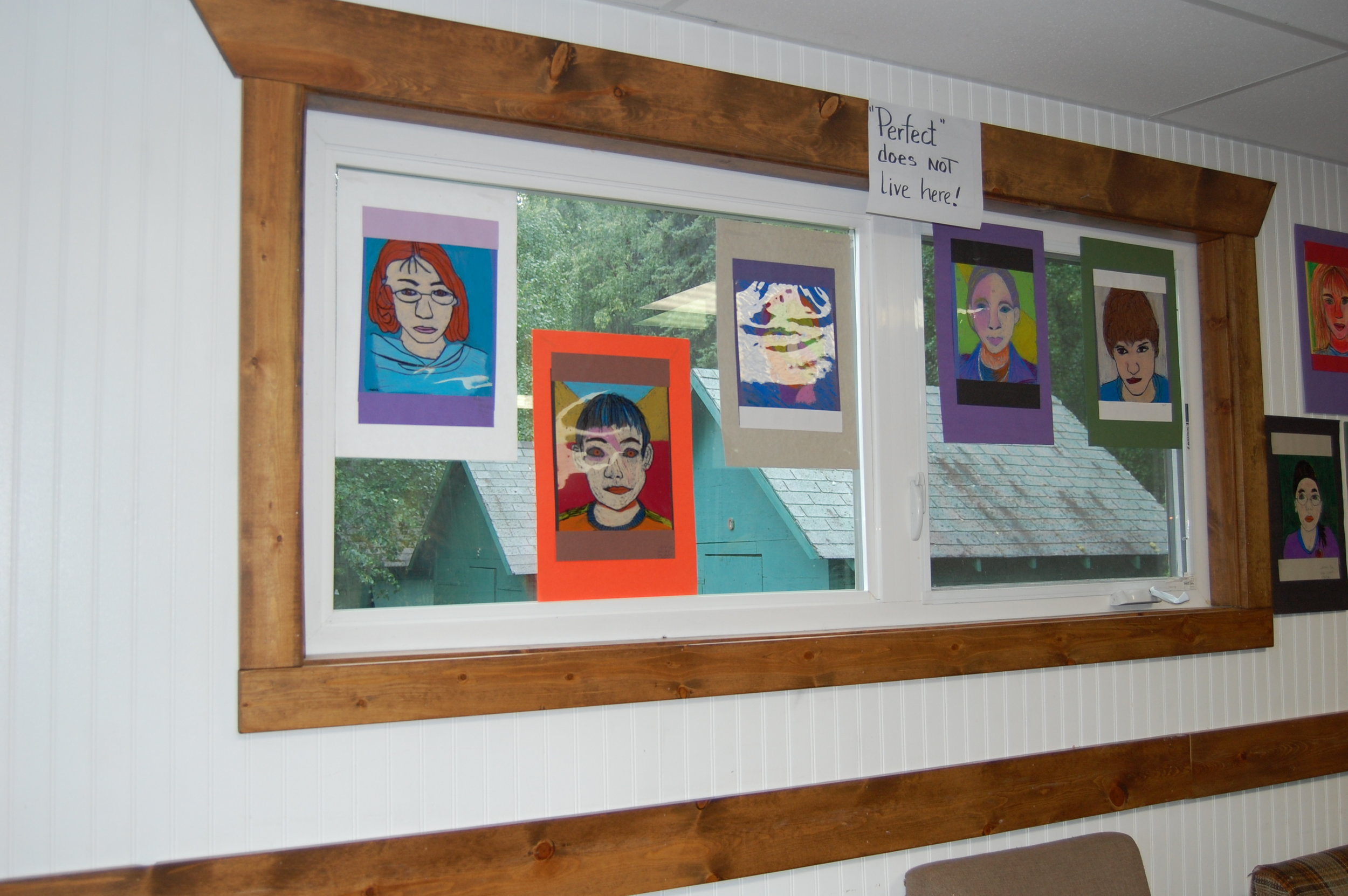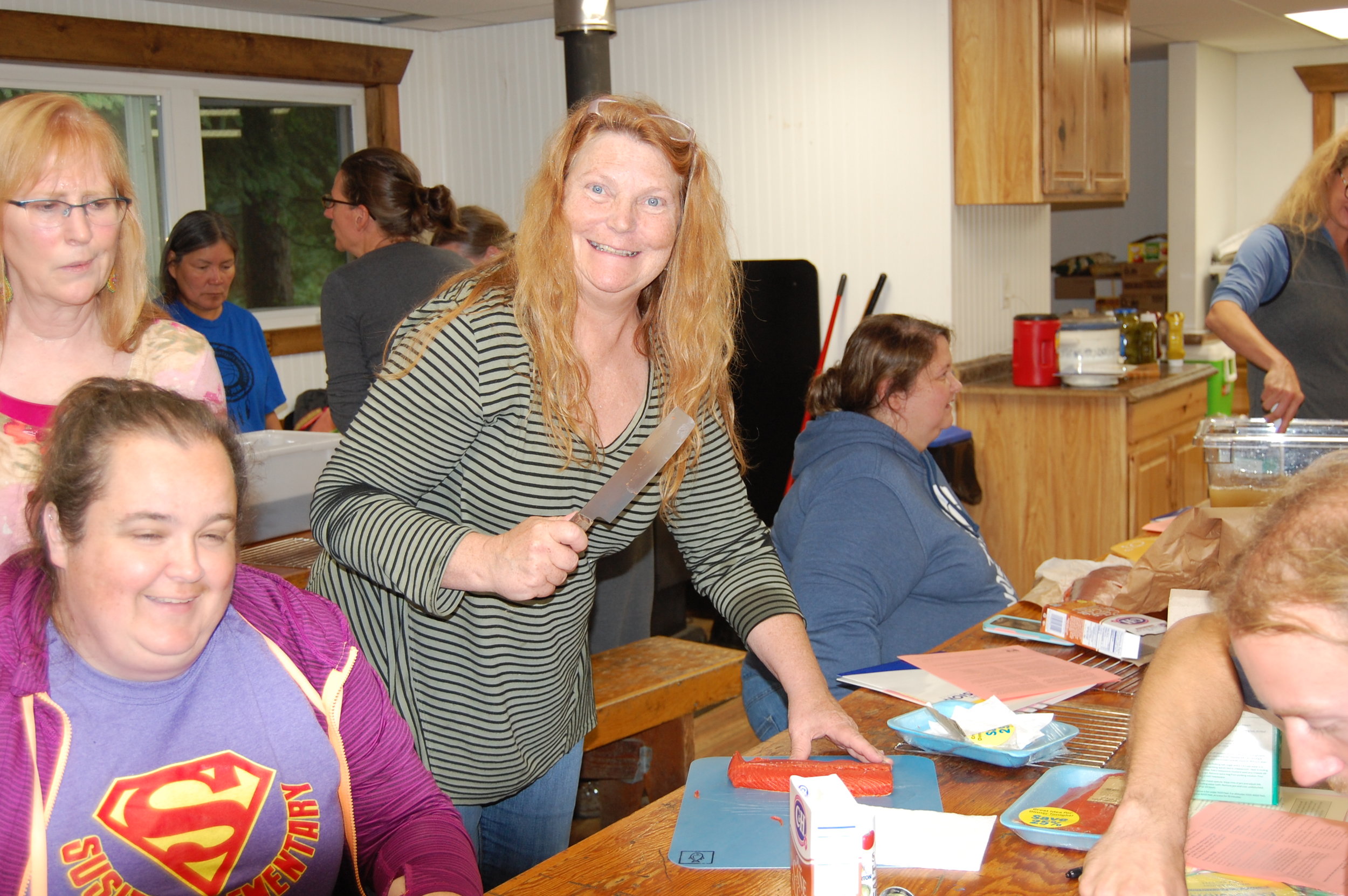 GoPro in Menatasta: From a Musher's Perspective
Mentasta hosted students from Dot Lake, Tok, Tetlin, and Northway for a day of team challenges in which they worked together to demonstrate their knowledge of mushing and local culture. Time trials were a highlight of the day. Student teams selected a musher and their four dog team. Students and teachers were joined by community members, Elders, and local cultural experts. Teams ran on a trail put in by the Mentasta community. Thanks to Snow Monkey Kennel for providing the dogs. (Photos by Elizabeth Fabian.)
Spring Institute 2018
About 21 teachers and 10 community members from AGSD and YKSD communities attended this two-day workshop in Fairbanks in March. Participants talked about what's working well in collaboration between community members and school teachers for integrating academic learning with local and culturally responsive contexts, along with learning styles.
Dot Lake Hosts Mentasta Students for Skiing and Mushing Activities, March 2018
On March 8-29, Dot Lake hosted Mentasta students for two days of skiing on the lake and mushing activities. Students skied the numerous groomed trails on the lake and warmed up by student handcrafted fire pits. In the evening, students played a variety of mushing games and learned Iditarod history. Dot Lake students shared their dog house design projects and tested out the sled they built with rides on the lake. A Tanacross student dog handler joined us when Mr. Fabian brought out a few dogs for mushing and skijoring.
Nulato Students Attend In-Kennel Classes, November/December 2017
Nulato students love sled dogs! School teacher Amy Graham coordinates the day and time to bring students to an after-school In-kennel class taught by A-CHILL dog musher teacher, Charley Wofford. Both volunteer their time on any other day that students show up. His dog yard is small, however, there are enough dogs for students to learn about care. Dogs eat a cooked meal every day and are exercised many times a week. Students help with all chores and are also currently caring for a litter of winter puppies.
Minto School Sleds Ready For Snow, Students Ice-fishing, November/December 2017
The students of Minto School wanted to learn how to build a sled so A-CHILL signed on long-distance dog musher and sled builder Cody Strathe of SQUID ACRES KENNEL to teach a class. With the help of school teacher Scott Brucker, they made a plan to build three toboggan-type sleds. Last spring, students learned about sled design; they cut and prepared to wood for parts and bent sled runners. This fall the students cut plastic and learned to assemble a sled. They finished the sleds in November just in time for snow! Then, on the last day of Fall Semester, the teacher, A-CHILL dog musher teacher and a handful of volunteers geared up to take middle and elementary school ice fishing.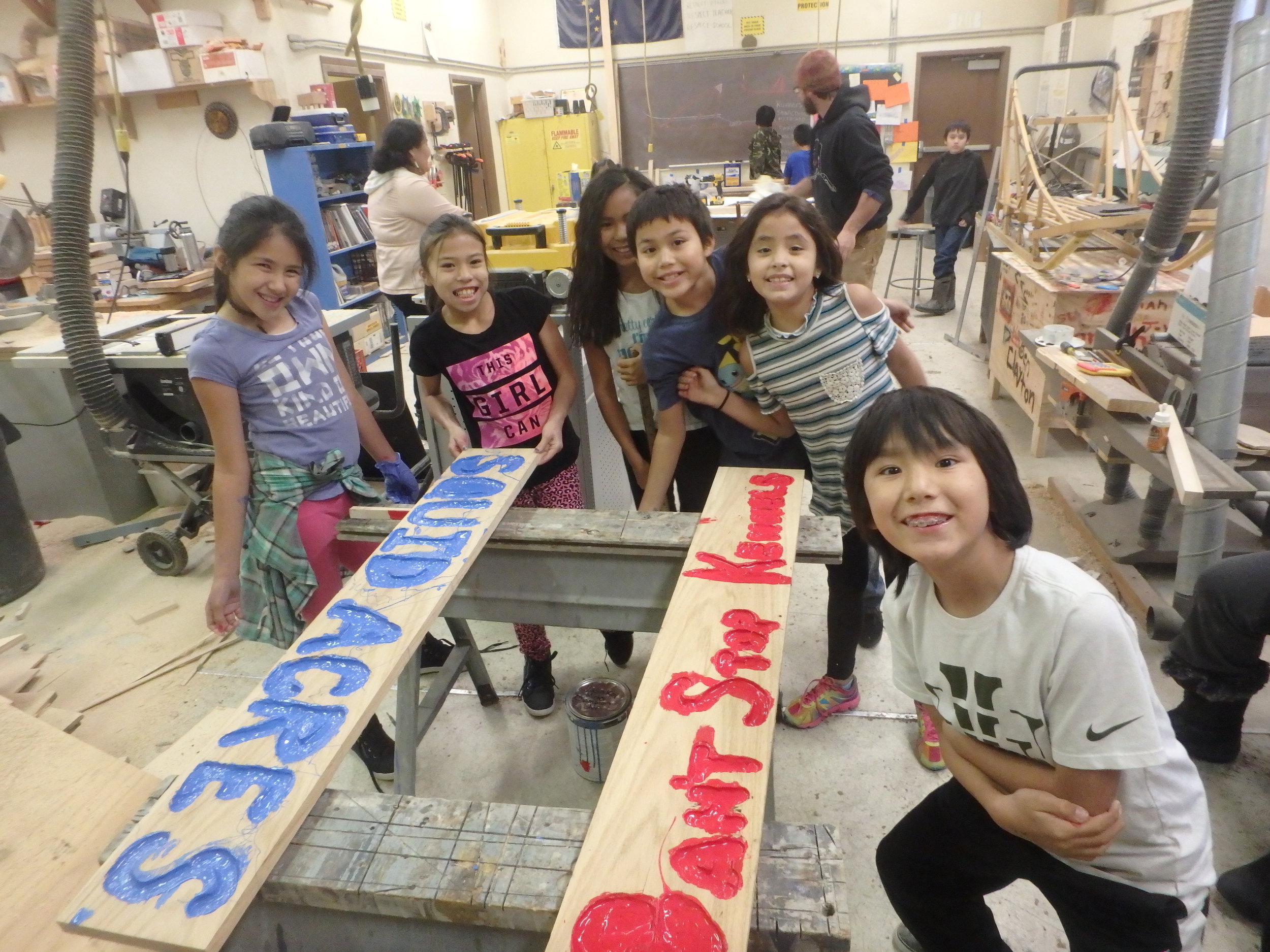 Northway students learn to fish, run dogs, and work with a moose hide, October 2017
Northway School students wanted to learn how to fish for dogs and also run them with an ATV. So, the middle school teacher and her students headed to Tanacross to work with two dog musher teachers and a Local Culture Expert. Students learned to how to work together to handle a fish net and gill net fish in the Tanana River. They learned boat safety and how to pick and identify salmon and whitefish, along with how to select fish for the dogs. On another trip, students learned to harness and hookup dogs to an ATV for early season training. Also in October, a Local Culture Expert taught students to work with a moose hide as part of a mitten-making project.
Tanacross Students Learn to Set Fish Nets, Fall 2017
Students started a subsistence fishing class by emptying a 100-foot gill net in the Tanana River, which was set from shore. Students and principal-teacher, Denise Keys and teacher aide, Galen Isaac, separated fish into two buckets, as they pulled them from the net; 1) fish for dog food (chum salmon); and, 2) fish for human consumption (fresh fat white fish). As they worked the nets, Cultural Experts Davis Paul and Leonard Sanford explained why the fish were for people and/or dogs. Also, how all the parts of the white fish provided necessary foods for the villagers, i.e. frying white fish bellies and fat gland to make cooking oil. The class ended with students stretching out the gill net and cleaning it for future repair.
Ruby Students Participate in Community-Youth & Sled Dog Pilot Project, Summer 2017
The Ruby community believes consistent year-round work and learning can positively affect youth and help them do better in school. Tanana Chiefs Conference and A-CHILL funded a Ruby Community-Youth & Sled Dog Summer Pilot Project designed by Youth Coordinator, Melvin Captain and the Tribe. Last spring, Melvin worked as the teacher aide who brought students to weekly A-CHILL classes at his father's kennel. He observed that students working with dogs were happy and productive, so, with the volunteer help of his father, youth continued summer sled dog-related activities. Youth learned to gut and cut fish, hang fish in smokehouse, store fish, and take care of dogs.
A-CHILL Summer Camp 2017
About five dozen participants - middle/high school students, teachers, dog mushers and local culture experts from regional communities - came together for an activity-packed week in late July. Based at the University of Alaska-Fairbanks (UAF) campus with some field trips sprinkled in, topics ranged from Veterinary Medicine and health careers, to dog and kennel care/management, dog mushing history, and hands-on cultural activities tied to academic learning in the classroom. Thanks to everyone who attended and to those who helped make it a fantastic experience for all - Elders, facilitators from UAF and the Association of Interior Native Educators (AINE), helping hands and hearts from a variety of community supporters, and AGSD, YKSD, and other A-CHILL project coordinators!
Eagle's Fish Wheel completed, July 2017
Spring 2017 Community Events & Activities
More Spring 2017 In-Kennel & In-School Activities
Classes teaching students about dog mushing and animal care were busy last Spring! For example, Tanacross & Tok Schools welcomed visiting instructors, Amanda Attla, Jessie Holmes, and Joe Bifelt to teach during AGSD's annual Culture Week. Amanda taught students to make bead necklaces, how to sew hide with and without fur, and told stories about growing up with her father, the late George Attla. Dog mushers Jessie Holmes and Joe Bifelt talked to students about sled dog care and about training them for distance and sprint races. They also taught students how to build a dog house from start to finish.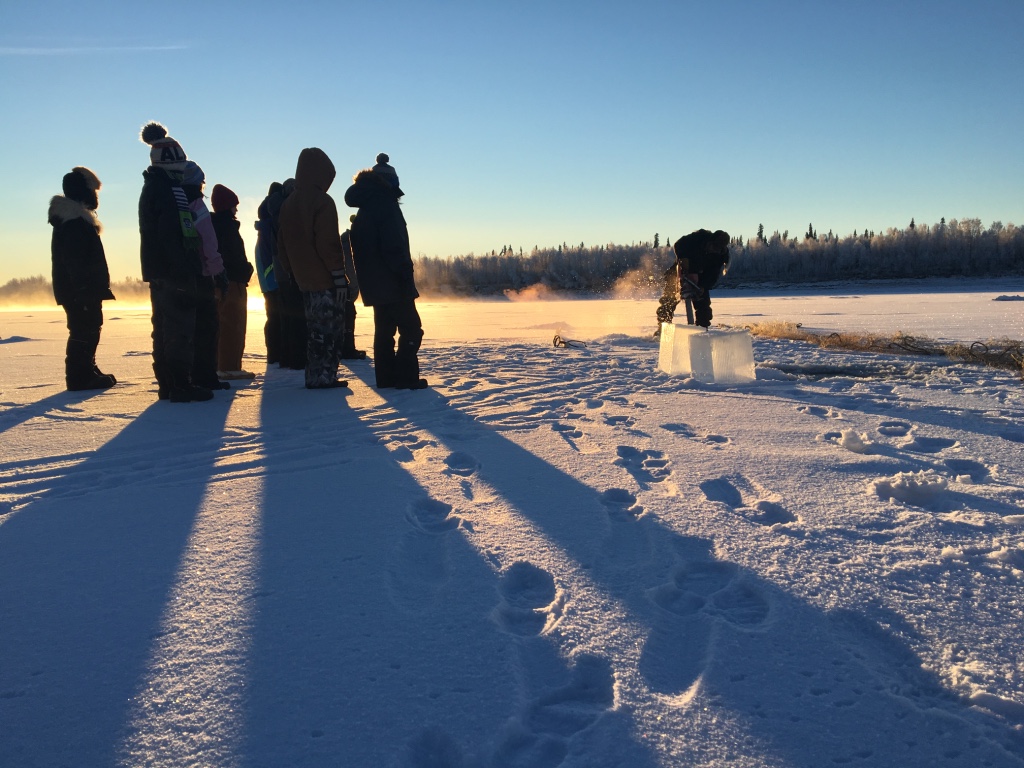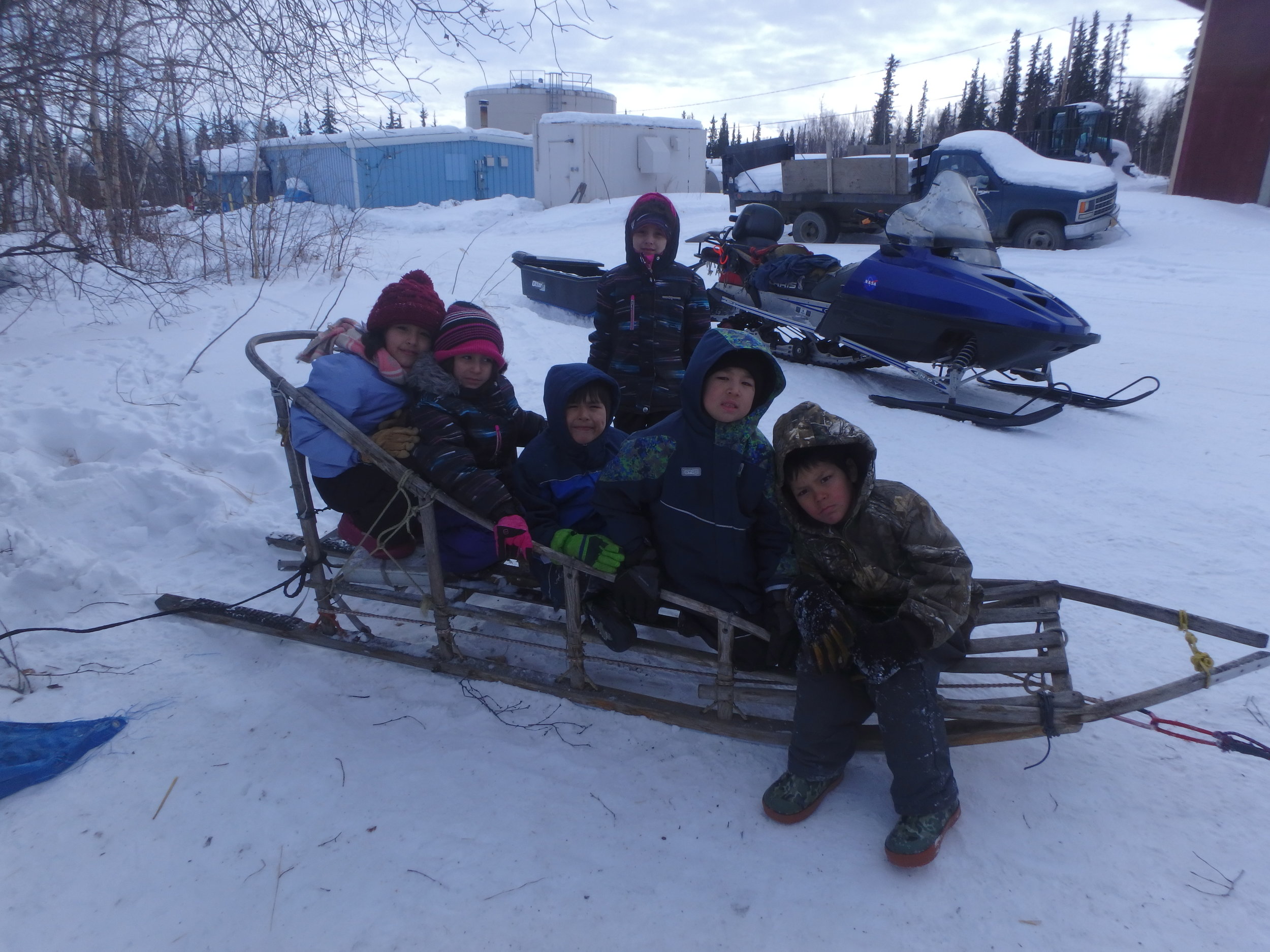 April 2017 Activities
In-kennel classes teaching about dog mushing and animal care were busy this month, along with shop students building fish wheels to help harvest fish for the kennel dogs next season.
Winter Events & Activities 2017
Communities enjoyed a great winter this year - lots of races and other activities to celebrate the season and welcome in Spring!
Spring Institute 2017
About 15 teachers and 15 community members (many dog mushers/kennel staff) from AGSD and YKSD communities attended this two-day workshop in Fairbanks in March. Together, participants developed a Cultural Calendar (see Educational Resources), talked and worked together a lot about how community residents/dog mushers and school teachers can work together to integrate academic learning with local and culturally responsive contexts. They also explored learning styles and discussed how changing climate conditions may affect (and already be affecting) rural lifestyle and living. Session facilitators included: Malinda Chase, Carol Lee Gho, and Sharon Attla (via Association of Interior Native Educators); Kathy Turco (A-CHILL's Musher Coordinator); Mickey Kenny (of Yukon Koyukuk SD); Nancy Fresco and Katie Spellman (of the Scenarios Network for Alaska + Arctic Planning); Lisa "Kersch" Kerscher and Jennifer Lutey (of Brightways Learning); and, LeAnn Young (of Alaska Gateway SD).